Crisis Communication and Emergency Responses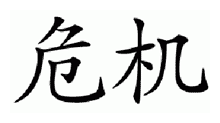 The Chinese symbol for crisis is a combination of the symbols for "danger" and "opportunity." In a critical incident or a controversial situation your schools have a chance to fail or succeed in the public eye. In a crisis, how you communicate may be just as critical as how you manage the crisis.
Tom DeLapp is a seasoned veteran who has handled communications on the front line of virtually every type of school emergency, controversy, and critical situation facing public schools. He was on the team handling communication response in the Columbine High School shooting tragedy. He's faced the cameras during six teacher strikes. He's kept dozens of controversial personnel situation from hitting the six o'clock news.
As you communications advisor in a critical incident, Tom DeLapp can help your schools —
Develop emergency plans with specific job descriptions for each team member and action steps each must take during the first few hours of an emergency or incident
Manage internal and external communications during critical incidents such as personnel actions, campus safety situations, natural disasters and accidents, and controversial district actions/decisions
Prepare FAQ sheets, news releases, bulletins and talking points to orient staff and leaders on what they can and can't say
Serve as spokesperson/ handle media relations in high profile situations
Train staff in response techniques
Available to you 24/7 by calling (916) 315-1409